Welding is about to get more fun.
The TOOLIOM Auto-darkening TL-M800D offers a clearer welding vision with an amazingly padded heat fit while welding.
Features TOOLIOM Welding Helmet
Besides, this amazing auto-darkening helmet has a prolonged battery life that will permit you to work more even in the absence of power, and it is compatible with TIG, MIG, MMA, and MAG.
Super big view area
The viewing area is big to make the sure brighter and best performance, and you do not need to keep raising your hood every time you move.
Further, you can install a cheater lens or magnifying lens, making it perfect for people who may need vision correction.
And even with the big field of view, it is lightweight, and you can wear for up to ten hours with zero fatigue.
Ultimate versatility
The TL-M800D provides ultimate versatility via its welding lens, allowing you to customize the shade range for different applications.
For weld mode, you can pick from shade 9-13, shade four for grind mode, while for the cut mode, you can pick from shade 5-9.
Other internal specs that make TL-M800D one of the top welding helmet contain delay and sensitivity settings and UV/IR protection.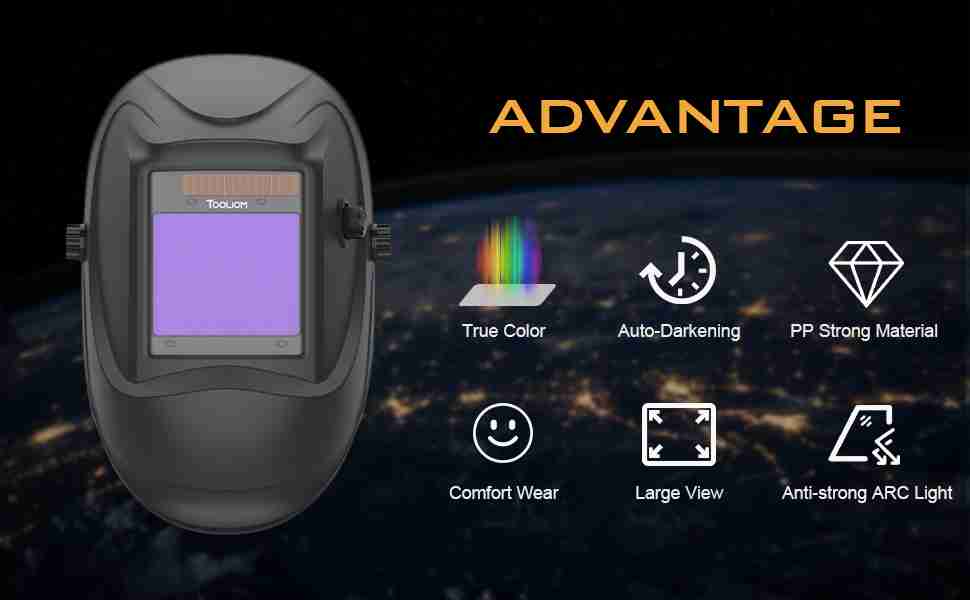 Adjust and perfect design
Featuring a perfect and rounded perimeter, this helmet is designed for the highest support and better fit.
It is extremely light, and it comes with multiple adjustment points to fit personal references and different relaxing settings.
The helmet comes complete with 2 replacement outer lens, eleven replacements inside the lens, and one replaceable battery.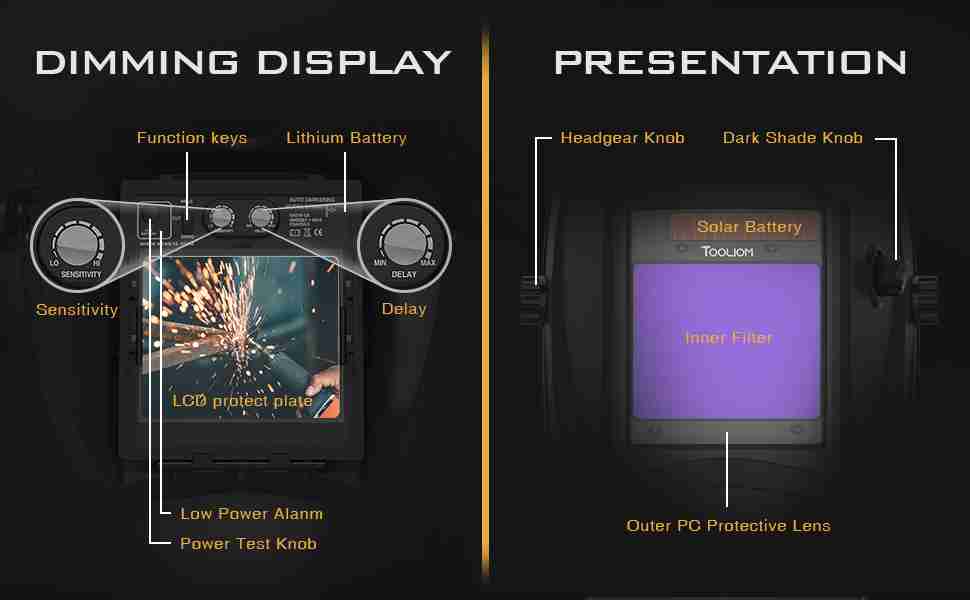 The true color technology
If you do not love the traditional lime green tint, the TL-MD800D provides a real color view like looking via clear window glass.
That way, you will have a clearer welding vision, so you will clearly view your workpiece and locate the welding point rightly.
Last updated on September 24, 2021 10:39 pm