With its very light adjustability for variation applications and solid build, the Pegasus from WORX is a fine choice for doing it yourself with space limitations or a professional working at a remote job site.
This WORX Pegasus Multi-Function Work Table, made of top-grade plastic with lockable legs, can support up to 300lbs when in worktable mode.
Features WORX Pegasus Multi-Function Work Table
A set of fast clamps and holding clamps that work with 2 T-strips integrated into the bench-top give ample clamping power for big dimensional lumber.
True to its name, the WORX Pegasus Multi-Function Work Table can fold its wings down, letting it morph into a show horse that can hold up to 1000 lbs.
The underside of the workbench features a small storage space for suppliers or power strips.
When folded into this model, this WORX Pegasus Multi-Function Work Table measures just 5″ thick, making it simple to throw into the back of the car. And at only 25lbs, this portable worktable is simple to carry to the worksite.
What we like
WORX Pegasus Multi-Function Work Table can hold up to 300 pounds as a general work table. But it can hold as much as 1000 pounds when used as a sawhorse.
this work table has link locks that you can utilize to attach the workbench to another WORX Pegasus work table
Clamping pieces of wood is simple as four clamp dogs, and two quick clamps are already included in the package.
Storage is effortless thanks to its fold-down design
This WORX Pegasus Multi-Function Work Table comes with a bottom shelf where you can easily store your equipment and tools and keep them within easy to reach
Read Next – Klutch Steel Welding Table with Tool Kit
What we don't like
The clamps are brittle and do not last. The best quality of the clamps needs to be enhanced.
Read Next – DEWALT Adjustable Steel Welding Table
Pegasus Multi-function Work Table | WORX
Read Next – Chicago Electric Adjustable Steel Welding Tables Review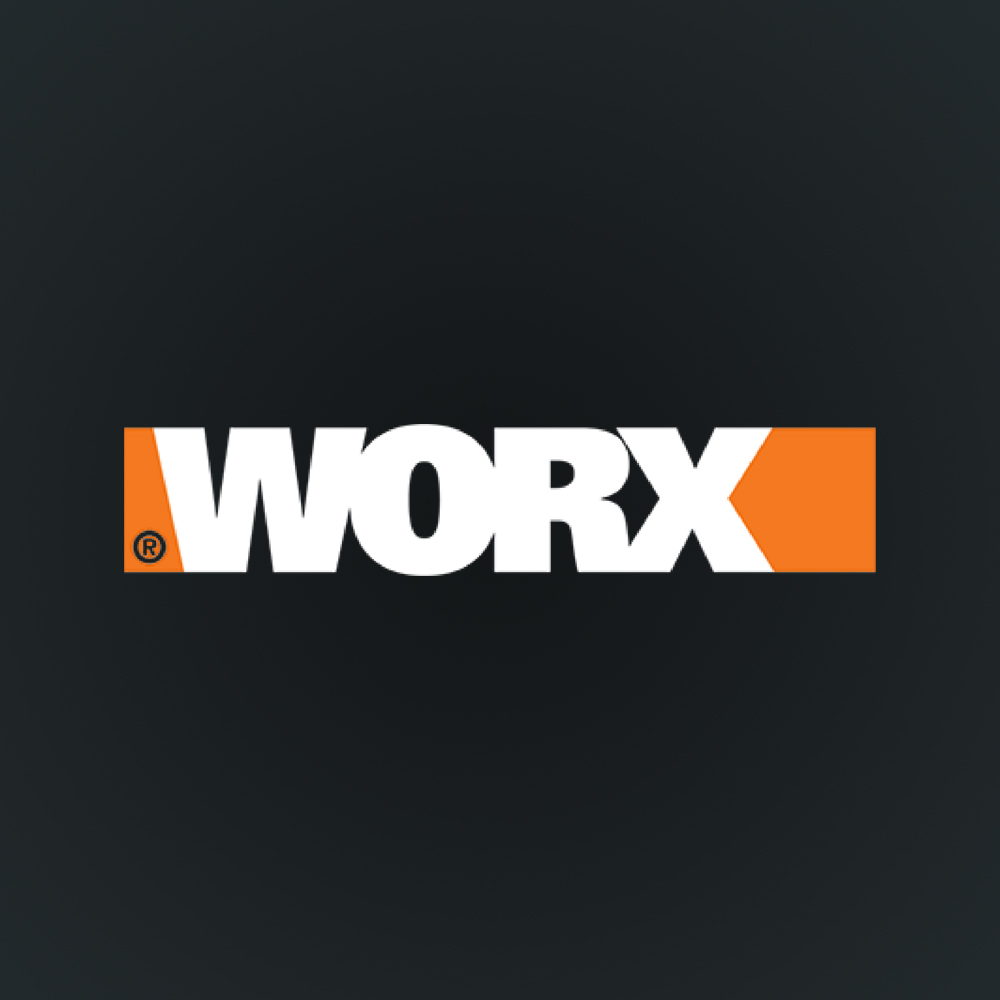 A workbench is a desktop for a craftsman who processes or makes products from different materials with his own hands. Of course, there are unique massive designs of such tables for professionals. And WORX offers a compact alternative for the DIYer and his family.
So, today in this article, I will review Worx Pegasus Multi-Function Work Table. This model will become reliable support during repair and construction when caring for the garden and even a table for children's creativity. See these below…
WORX Pegasus Multi-Function Work Table and Sawhorse with Quick Clamps and Holding Pegs – WX051 & Clamping Sawhorse Pair with Bar Clamps, Built-in Shelf and Cord Hooks – WX065
as of September 21, 2023 8:19 pm
Worx Pegasus Multi-Function Work Table Overview:
The Worx Pegasus Multi-Function Work Table has a robust and durable design. Units of measure are printed on the work surface, and there are holes for tools and trays for accessories.
The table has built-in clamping systems and optional quick clamps compatible with WORX tools. Pegasus tables can be used as a goat. The design provides a bottom where you can store tools or, if necessary, attach power splitters using ties.
The Worx Pegasus Multi-Function Work Table can withstand loads up to 135 kg. The total size of the working area is 78×64 cm, and the height of the table is 81 cm. The built-in fastening system allows you to connect several Pegagus work tables. The set includes: folding working part, support legs, 4 pcs pawls, 2 pcs locks, bottom.
WORX Pegasus Multi-Function Work Table and Sawhorse with Quick Clamps and Holding Pegs – WX051
10 new from $133.90
7 used from $118.10
Free shipping
as of September 21, 2023 8:19 pm
Read Next – Best Welding Table Canada Our Top Picks
Worx Pegasus Multi-Function Work Table Review:
The working table for processing products made of metal, wood, and other materials is used, as a rule, if the material needs to be processed manually. Workbenches are often equipped with various devices: stops, a vice, and boxes for storing tools and materials. By type of work, carpentry workbenches for processing wooden products and locksmith workbenches for processing metal products are distinguished.
The base has a built-in shelf for storing tools, accessories, extension cords, and other materials, and side cord hooks allow you to fix cables and various wires so that you do not trip over them. In addition, there is a 5 cm wide recess at the top for placing plywood, chipboard, and other sheet materials. These clamping horns make a great gift for newcomers or DIY enthusiasts as they are ideal for woodworking.
A classic carpentry workbench is a table designed for fixing parts during manual processing. Currently, many artisans use workbenches with many holes in the tabletop, in which various stops and clamps are placed.
Work tables are designed to help home artisans and professional builders work on wood, drywall, plywood, plastic, and metal comfortably and safely, with maximum cleanliness and order in the workplace.
One of the popular desktop models is the Worx Pegasus Multi-Function Work Table, which performs two main work functions: a workbench and goats. Both models of WORX work tables are simple and easy to use and are designed to create maximum comfort for the master when performing work. Thanks to the unique design and high-quality materials, the permissible load of this model is 135 kg with a deadweight of 6.2 kg.
The table's dimensions in working order are 64 cm wide, 79 cm long, and 81 cm high. The table is assembled and disassembled very quickly, without much space when organizing its storage or transportation. The table is sold in a box made of thick cardboard, which can ensure its storage during operation.
The compartments on the table surface are ideal for placing small items needed by the master during work. Thus, organizing a workplace with the help of a table should always have a tape measure, drills, and fasteners at hand.
Pros:
Worx Pegasus Multi-Function Work Table is a versatile folding desktop that will be a great helper when performing joinery and carpentry work. This model is equipped with an integrated clamping system (two vices and four clamps), which allows you to securely hold and fix even irregularly shaped materials on the table while working.
A convenient lower shelf can withstand weight up to 6.5-7 kg to accommodate the necessary tools. You can also attach an extension cord for electric devices there.
There are places to store small things for work on the tabletop and the bottom shelf. All the necessary items: pencils, fasteners, and measuring tape will always be at hand.
For processing longboards, grooves are provided in the upper part of the table. Suppose your work requires a larger surface than the dimensions of one Pegasus table. In that case, it is possible to connect several desktops using a unique fastening system, thereby expanding the space for work. The fastening system is simple and easy to use, allows you to achieve reliable fixation of work surfaces, and expand the area for work.
The Worx Pegasus Multi-Function Work Table can be used as a goat. It is very convenient when sawing logs, boards, plywood, and other materials. Sturdy table legs provide reliable support and stability. This feature will help you save time, money, and space in your workshop. After all, you do not need to buy and store carpentry goats separately. Just remove the countertop.
Durable yet lightweight and easy to transport, goats can be taken with you almost anywhere. You can run them up and down stairs or throw them in the trunk.
The workbench is made of solid hardened metal, which guarantees maximum service life.
Universal quick clamps are compatible with other WORX tools and equipment. They allow you to fix the part on the desktop for processing securely.
Cons:
The WORX Pegasus includes a decent working stature of 32″ – it can't be acclimated to suit the necessities of explicit clients or errands better.
Read Next – Strong Hand Nomad Portable Welding Table
Verdict:
The above qualities make them popular with people who don't like to lug around heavy equipment. Do not deny yourself the pleasure of having convenient, practical, and valuable equipment in your arsenal Proper organization of the workplace is the key to high-quality and successful work.!
Read Next – DEWALT DWST11556 WorkBench
WORX Pegasus Multi-Function Work Table and Sawhorse with Quick Clamps and Holding Pegs – WX051
10 new from $133.90
7 used from $118.10
Free shipping
as of September 21, 2023 8:19 pm
WORX Pegasus Multi-Function Work Table and Sawhorse with Quick Clamps and Holding Pegs – WX051 & Clamping Sawhorse Pair with Bar Clamps, Built-in Shelf and Cord Hooks – WX065
as of September 21, 2023 8:19 pm
WORX WX066 Sidekick Portable Work Table
11 new from $72.74
3 used from $71.96
Free shipping
as of September 21, 2023 8:19 pm
BLACK+DECKER Workmate Portable Workbench, 350-Pound Capacity (WM125)
14 new from $37.97
8 used from $21.99
Free shipping
as of September 21, 2023 8:19 pm
WORX WX066 Sidekick Portable Work Table
as of September 21, 2023 8:19 pm
BLACK+DECKER Workmate Portable Workbench, 550-Pound Capacity (BDST11000)
out of stock
as of September 21, 2023 8:19 pm
BLACK+DECKER Portable Workbench, Project Center and Vise (WM425-A)
2 new from $119.99
5 used from $114.40
Free shipping
as of September 21, 2023 8:19 pm
WORX Pegasus Multi-Function Work Table and Sawhorse with Quick Clamps and Holding Pegs – WX051 with Sidekick Portable Work Table
as of September 21, 2023 8:19 pm
WORX Pegasus Multi-Function Work Table and Sawhorse with Quick Clamps and Holding Pegs – WX051 with 4-1/2" Compact Circular Saw – WX429L
as of September 21, 2023 8:19 pm
WORX Pegasus Multi-Function Work Table and Sawhorse with Quick Clamps and Holding Pegs – WX051 & Swanson Tool Co S0101 7 Inch Speed Square
as of September 21, 2023 8:19 pm
WORX Pegasus Multi-Function Work Table and Sawhorse with Quick Clamps and Holding Pegs – WX051 with Power Share Drill/Driver with One Battery
out of stock
as of September 21, 2023 8:19 pm